A Bumper Weekend Yet Again!
The Lovedale Long Lunch was our biggest on record, with over 40 cars, limousines and buses travelling each day to the Hunter Valley for our clients to enjoy the best of the Hunter's food, wine and produce while soaking in the atmosphere.
Many a selfie or insta photo was taken, mostly of the amazing food, but some of the cheerful and relaxed guests we transported, who all arrived home safely late each afternoon with some amazing memories.
Here's looking forward to 2018 - it will be here before you know it!
Lovedale Long Lunch May 2017
Get the gang back together for the annual Lovedale Long Lunch this May in Hunter Wine Country.
Each year the masses gather and enjoy the Hunter Valley's best Chef's and the areas finest Wineries to feast at the now infamous annual event.
If your looking to really enjoy the day, and not have to worry how you are getting from one winery to the next, or home, book an Executive Sedan, Limousine or Mini Bus for this hugely popular event before we book out. Be it for 2 or 32 people, we can ensure you arrive and return in style and with your only concern being "what to eat and drink next".....
Call today for a quote.
Another Happy Customer
Dear Andrew,
I know that a couple of weeks have passed since our group enjoyed the Hunter Valley Wine Tour with Newcastle Limousines but, on behalf of our group, I wanted to let you know how much we enjoyed our trip! Ken, our driver was excellent. He was friendly, welcoming and fun, encouraged our questions, took time to answer them and was flexible with the tour itinerary to meet the needs and suggestions of individual group members. Overall we had a fabulous day seeing kangaroos in the wild, visiting the wineries, a great 'beer' place for lunch and 'tastings' and exploring viewpoints which highlighted the beauty of the Hunter Valley and its environs! Ken was also keen to pass on information about Newcastle as well as Hunter Valley, quietly kept us in line with respect of time to allow us to return right on time to the ship thus ensuring the trip was carefree, completely enjoyable and relaxing for all involved.
Additionally I would like to add my own comments in respect of your contribution in liaising directly with me with respect to organising the trip. My initial enquiry and subsequent correspondence were answered promptly and efficiently all of which contributed to the ease of booking. My expectations were fulfilled at every stage of the process from initial contact through to Ken meeting our group at the agreed place and time with my name clearly displayed!
As a result of all of the above our entire group would have no hesitation in recommending your services to others who find themselves in Newcastle and are seeking a Hunter Valley Wine Tour. Please convey our heartfelt appreciation to everyone involved. Many thanks to all for the most wonderful day! I have attached a couple of photos below if our group and will post these and some more photos on Newcastle Limousines Facebook Page which allow all to see that a great day was had by all.
Kind regards
Annette (Hogg)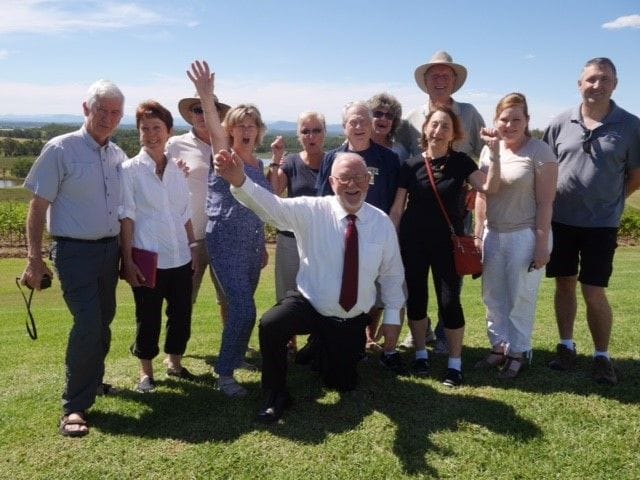 Taylor Swift meets Jorja Hope in Style
Last weekend we helped make a little girls dream come true in meeting Taylor Swift! Jorja Hope who has a condition that will see her progressively lose her hearing and one day go deaf, was mortified when given the diagnosis, with her first thought being "I won't be able to hear Taylor Swift sing".
With alot of help from the community Jorjas dream was set up and realised, finally meeting her idol last weekend, with Newcastle Limousines providing a luxury Stretch Limousine so Jorja could really enjoy the ride!
Mel Hope, Jorja mum said "I wanted to say a huge thank you to yourself, Brian and our driver Steve for everything you did for us last weekend. With all the fuss and changes that happened in the lead up and on the day you were so accommodating. I could not believe how nothing seemed to be a problem. You were just incredible accommodating us. Your generosity amazes me. You can not understand what that trip meant to my beautiful daughter Jorja and how excited both girls (and secretly me) were to have our first ever limousine ride. The car was amazing!!! Steve our driver, what do I say he was awesome!! Stuck for that drive with hypoactive 12 year olds singing Taylor Swift must not have been easy, yet he joked round, was polite, and just so much fun to have on the trip. He was so professional and so friendly. I can not and will not stop telling people about your wonderful company. I hope one day to book through you again and I will not compromise ever on companies as yours is the best."
The team at Newcastle Limousines was delighted we could help make Jorjas dream a reality.
New Years Eve 2016
This New Years Eve enjoy all the amazing enetertainment options this beautiful city has to offer. From the fireworks or an amazing Restaurant at Honeysuckle, to the New Years Eve Street Party at The Cambridge Hotel, or the fresh air and atmosphere of what the vineyards has to offer.
Book your transport early to ensure you have a hassle free night and a luxurious ride to and from your evenings entertainment. Newcastle Limousines offers not just Stretch Limousines and Sedans, we also have a wide range of mini buses to hire to suit groups of any size.
For more information call us today or click on our online instant quote.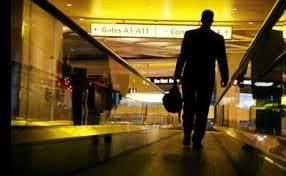 SET UP AIRPORT TRANSFERS LIKE A PRO

Booking transportation can sometimes be a challenge, whether it is by car, train, bus, boat or plane, but it doesn't have to be! All it takes is a few simple steps to organising all of your information and properly communicating that to Newcastle Limousines. This article will help prepare you for making smooth and seamless transportation reservations for personal use or large corporate groups.

GET ORGANISED
Having all of the information gathered ahead of time is key, because the earlier you can get the information to Newcastle Limousines, the more availability they might have. If you are putting together information for more than one person the easiest way to list it is in an excel spreadsheet. If you know the approximate number of clients and the dates, it is a good idea to give theNewcastle Limousines a heads up and then email the details over. Here is some information that is needed before you book the reservations:

-Dates and times of pickups of drop offs

-Airport of arrival or departure

-Potential pickup or drop off addresses

-Flight number

-Number of passengers and luggage

-Client name and cell phone number

-Billing information

After you have all of the information collected then you can email it over to Newcastle Limousines. It is important to make sure that you receive a confirmation for each reservation. You can also discuss with the company the mode of transportation as well, for example can everyone ride in one shuttle bus, share an SUV or do they need to have individual sedans. Once everything is booked and changes need to be made, make sure to call and notify the company as soon as possible. If it is a couple of days out sending an email update should be okay, but if it is within 24 hours, make sure to call with the changes.


Posted on 3 September 2013
In the world of business, few situations are as precarious as trying to impress a potential client. When good first impressions come into play, you've got your work cut out for you. Not only do you have to know how to dress, how to present yourself, and how to represent your company, you have to know when and how to provide for the comfort and enjoyment of your potential business partner.
Choosing the correct business outfit is an important step to impressing your client. So is ensuring that he or she enjoys a comfortable and luxurious stay while they're in town. Another major aspect of making a great impression? Providing an executive limo for their commutes, no matter where they're going. Why a limo? Let us explain.

Car Service is the Easiest (and Best) Way to Travel
Consider your potential client's feelings when they arrive in your company's home city, and they must immediately go to the car rental station, stand in line for upwards of an hour, and then drive themselves around a foreign place for the duration of their visit. There is nothing luxurious or comfortable about that situation. This is where your unique attention to detail comes in. Surprise your client with car service the moment their plane lands. Situate the Chauffeur in baggage claim with your potential client's name on a sign. Let them enjoy the perk of having a professional driver help them with their bags. Once they're comfortably situated in the back of the luxury vehicle, they'll have the serene quiet and privacy that they need to make phone calls, answer emails, or catch up on their workload. Whatever responsibilities your client has on their time, they should never have to drive themselves when visiting your company.

Choose the Right Car
Finding a car that suits the luxury interests of your client is easy if you choose the company that has an impressive fleet. Consider the occasion and select a car that fits. Here are a few vehicles that are perfect for making a timeless impression on your client:
Luxury Sedan
Consider the luxury sedan, capable of comfortably seating up to three passengers and carrying as much as 7 pieces of luggage. Your client will love the sleek, pristine look of the vehicle as they climb in the back. With leather seating, a state-of-the-art soundsystem, and plenty of room to stretch out, their travel will be comfortable and efficient.
Chauffeured Tarago
Perhaps you want to show your clients require a little more room in the transportation you provide for their visit to your office. A chauffeured Tarago offers even more room for them to stretch out and plenty of cargo space for even the most challenging sets of luggage.
Stretch Limousine
This vehicle is the ultimate in luxury travel for an important visiting client. Not only does the luxury limousine put forth a striking appearance, it also offers the utmost in interior luxuries, as well. Consider the ice bins, cabin partition, and complimentary glasses for any beverages your client might want to enjoy. There is also a TV and DVD to help them escape for a few minutes after a long flight.
Impressing a potential client requires a lot of executives; however, with the right car service vehicle from the right company, you can make the kind of first impression that leads to successful business each and every time.