Winery Tour for Groups above 12
This page will give you suggestions regarding wineries that accept larger groups for tastings.
Unfortunately, boutique wineries being a small and intimate space cannot accept groups above 12.
All wineries do have tasting fees for larger groups, mostly it is $5 per person which is refunded if a purchase is made. However, some wineries charge more & some do not refund, others give a % discount on purchases.
This varies winery to winery & all tasting fees are your responsibility to either pay on day directly at the cellar door or prepayment organised before the day.
Below is the tour we will book* should you wish us to organise your day based on 8 hours with 6 hours in wineries + travel to & from Newcastle area.
9.00 am - Collection
10.00 am - Adina Winery - Covers 2 favourites in 1 stop. Your group will be split into 2 groups( still in the same tasting area) 1 to olive tasting & 1 to wines & you will swap at halftime.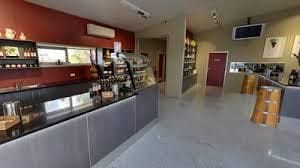 Our wines are made from grapes grown on our Lovedale Hunter Valley vineyard and are available for purchase in the cellar door and from our online shop. Although wines are the centre of our operations, we also have a large olive grove. We produce and sell a wide range of providore: olive oils; table olives and tapenades; condiments and skin care products. Come in, taste and try in our cellar door, or, buy online. We are open every day except Christmas Day.Most of our vines were planted in the 1980s. We grow the world famous Hunter Valley grape varieties of Semillon, Shiraz and Chardonnay. We also grow a number of other varieties including Pinot Gris, Tempranillo, Cabernet Sauvignon, Cabernet Franc and Verdelho.
Charges - $5 per person with a 10% discount on a purchase
11.30 am - Ben Ean Winery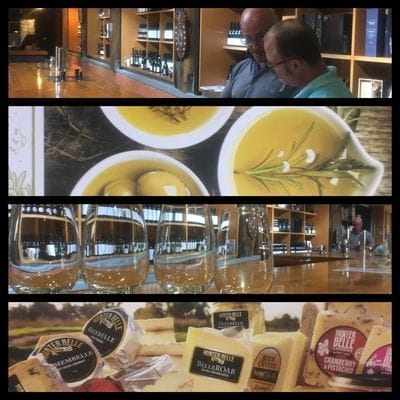 It is with much delight that we are able to announce the new ownership of Ben Ean, Lindeman's estate, to the McGuigan and Peterson families, returning the property to its historical roots of the Hunter Valley.The McGuigan and Peterson families are dedicated to maintaining and developing the estate as a salute to some of the best-known viticulturists and winemakers of the last 170 years in the Hunter.Our team of tradesman have been busy bringing the 174-year strong Winery & Vineyard back to its former glory after extensive refurbishment to the Cellar Door, Restaurant, Function and Winery areas.We are also excited to open the first of our new retail spaces;
Shop 1 Hunter Belle Cheese ( the renowned local cheese producer from Scone NSW) https://www.hunterbelledairy.com/cheeseroom
Shop 2 Hunter Valley Olive Oil Co. (full flavour local olive & condiment producer) https://huntervalleyoliveco.com.au/pages/tasting-room
The onsite Restaurant renamed BAUME (pronounced Bow-may) is now open 7 days a week for Lunch.
Charges - $5 per person non refundable
1.00 pm - Here we are setting aside 2 hours for lunch, below are some recommendations - lunch is at your own expense.
Our Personal Recommendation: Wandin Valley Estate $40 p/person Chefs Tasting plate - Don't be fooled by the title you will not go hungry with this option PLUS it is paired with wines, Lunch & Tasting all in 1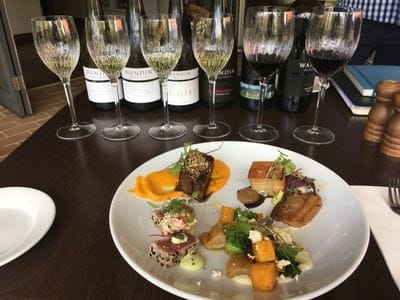 Other Options:
Baume Restaurant is our onsite restaurant. It sources the best local ingredients and affords a quality yet casual dining experience. A Chef's selection lunch might be considered for groups of varying sizes and includes a generous mixture of wood-fired pizzas, pastas and excellent salads tables to share, and also includes a complimentary glass of house wine per person. Bottled wine is also available for purchase at the restaurant at cellar door prices.
LUNCH: 11.30AM-4PM, 7 DAYS
Looking for a great place to have a relaxed Lunch? Drayton's Log Press Cafe at Drayton's Family Wines offers morning teas, lunch and afternoon teas as well as a range of handmade and natural gifts and produce. Catering for all functions - we can arrange packages to cater for that next special event to suit most prices and tastes. Bus groups are welcome.
Binnorie Dairy - Ploughman's platters, Antipasto platters & a selection of cheeses makes this a fantastic experience
The Brokenback Bar is a popular stop for wine tours and visitors, located on the grounds of Estate Tuscany. Enjoy the perfect rest stop in the Hunter overlooking mountains for a bite to eat or sample the regions finest.The Bar serves a range of wine, beer and spirits sourced locally and internationally. Tastings and group bookings are available.Our head Chef presents a wonderful cafe-style menu and tapas. The Brokenback Bar is open daily for lunch and dinner.We specialise in celebrations. Estate Tuscany is an ideal location for celebratory receptions for personal and corporate. Flexible layout and style options are available. We aim to cater to every creative request.
Potters Old Brickworks Brasserie
Is famous for great food, great beer, and a great atmosphere. With both indoor and outdoor dining areas, a Lounge Bar with a roaring winter-warming fire, and a range of delicious menu options, the Brickworks Brasserie has it all.The Brasserie can cater for all reservations, from an intimate table for two, to parties for birthdays and family get-togethers, with a casual dining ambience and proximity to the fabulous children's playground, Potters suits everyone's needs.
Our menu is a mix of traditional brewhouse fare with an Italian flavour, Our menus start with the very best ingredients. The best flour, garden fresh tomatoes, and the best quality local produce. Then, of course, matched to a great wine and at our brewhouse, one of our 12 great craft brews!We make all our own pasta and sauces from scratch, in the traditional Italian way. Our pizza dough is all made onsite, fresh daily. With many pizzas to choose.Our Brewhouse dining is perfect for groups, families and couples alike. Very relaxed and casual, either inside in air-conditioned comfort, alfresco outside in the courtyard, or under our massive sail.Open 7 days. The bar is open from 10 am till late; Lunch is from 12 noon-4pm.
Here at Harrigan's Bistro, we'd like to wish you "Céad Mile Failtá" which means 'A hundred thousand welcomes' in the native language of Celtic.With an open fireplace for extra warmth in the colder months, and our large outdoor Terrace and Deck: Harrigan's Bistro is the perfect setting in both the Summer and Winter month, whatever the weather. Famous for our award-winning and prestigious Beef and Guinness Pot Pie and tender steaks - once you've enjoyed a meal here you will understand why Harrigan's has won AHA's Best Country Bistro. Be sure to see our weekly specials including Ribs & Wings Wednesdays and Pie & Pinot Thursdays, plus other great daily specials.
3.00 - Wandin Valley Tasting(if not lunch venue) -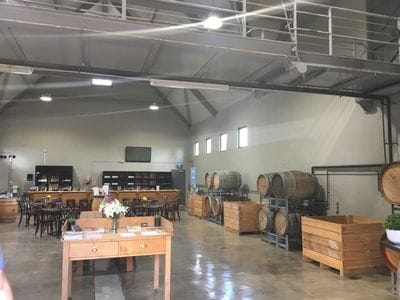 Wandin is at one with the Hunter Valley. Our first Shiraz and Chardonnay vines were planted in the early 1970s by local potter and winemaker Peter Dobinson.Fast forward four decades and we still call the picturesque slopes of the Molly Morgan Mountains home but with Lipton Tsoi restoring the estate, our wines evolving with the mastery of Chief Winemaker PJ Charteris now at the helm and our culinary evolution in the nurturing hands of Head Chef John Rutherford.
Charges - $5 per person non-refundable
3.00 - Wynwood Estate -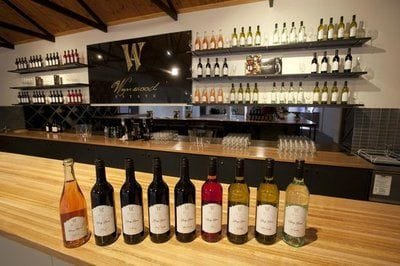 Wynwood Estate is one of the Hunter Valley's newest wine labels. The vineyard has many old vines, and with local vineyard knowledge, they are prepared and nurtured to produce the excellence in the fruit, while the winemaker, Peter Lane, hand selects the grapes to create the elegance of fine Hunter Valley wine.The Wynwood Estate wine range is comprehensive, there is something to suit an array of wine consumers. In particular, the Grey Gum range of wines can be enjoyed on their own or with a range of different food styles. There are light, zesty, fruity and sparkling styles which are all fresh and easy to drink. Their top seller is the 2012 Cherry Blossom Moscato.The cellar door and surrounds creates a lovely ambience in which to taste the wines and enjoy one of the valley's best views. Wynwood Estate is a must visit on your next wine tasting tour of the Hunter Valley.
Charges - $5 per person non-refundable
* Subject to availability.