Posted in Executive Sedan
Posted by limosnewcastle on 27 February 2013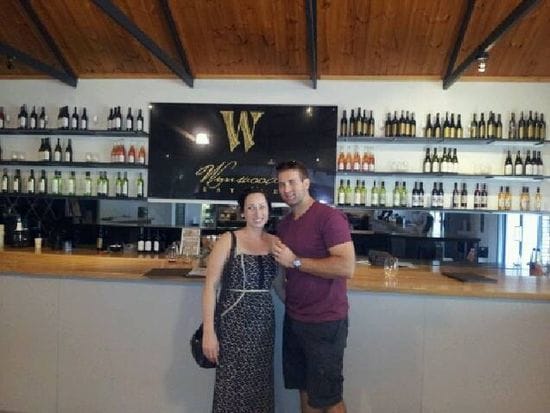 Wynwood Winery & Twine Restaurant
This weekend one of our many clients indulging in the best the Vineyards has to offer took in two of the Hunter Valleys best kept secrets - Wynwood Estate and the recently opened Twine Resataurant on their Vineyard Indulgence Package.
After arriving at Wynwood Estate, our happy couple tasted Wynwoods traditional, premium quality wines. In the 1970's, the vineyard was one of the best in the valley, and has recenty been purchased by an accomplished award winning team who knowingly apply their years of experience to bring the wine quality back to that of the old Saxonvale days. Today, using local vineyard knowledge, they prepare and nurture the old vines to produce excellenct fruit, while the winemaker hand selects the grapes to create such elegant Hunter Valley drops.
Desly Harris, the Vineyards new General Manager has 24 years experience in the wine industry, learning and working with some of the best winemakers and marketers in the Australian industry. Excited by the opportunity to work on a new venture; Desly is looking forward to working closely with the new owners and the Wynwood Estate team to achieve the potential of this famous old vineyard site and the Wynwood wine brand. Its a great spot to stop in and taste their delicious wine portfolio, including some fortified wines.
Following their tasting at the Cellar Door, the next stop was Twine Restaurant for lunch. Having opened in September last year, Twine is treating locals and regulars of the Hunter wine region to a new and exciting restaurant, where Chef's Matt Dillow of The Verandah Restaurant and long time friend from the kitchen, Adam Ireland are the proud new owners.
Overlooking the picturesque vineyards, Twine spills out onto a rose-trimmed courtyard fit for lunch in the sunshine, or evening cocktails under the stars. This stunning location ensures Twine Restaurant at Wynwood Estate a special occasion destination for visitors and locals alike. Twine Restaurant will be open 7 days for lunch and Friday, Saturday and Sunday for dinner although group bookings and events will be welcome any time.