Newcastle Limousines is excited to announce an adventure filled day in conjunction with Quad Bike Kings and Murray's Brewery.
Your day begins with collection from your desired pick up point in vehicle of your choice.
After a comfortable drive we arrive at Quad Bike Kings to begin your adventure.
Packages available:
10am Quad Bike Combo;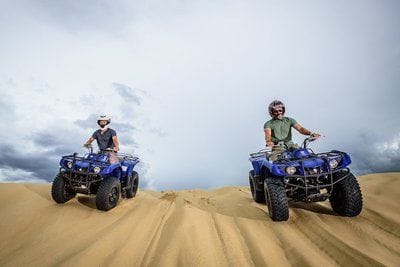 That's right 1.5 hours of non-stop quad riding, plus 30 minutes of 4WD travel
time to and from sand dunes.
Mix it up with a full Shipwreck Adventure Tour, zooming over the huge dunes before heading down to beachfront to see the Sygna Shipwreck then following our guides through the twist, turns, jumps and dips of the 'moguls'.donuts, sideways drifting and fishtails all allowed!!Its up to you which way you want to do it too you choose Shipwreck tour or Sandpit first.

10.30am Shipwreck tour;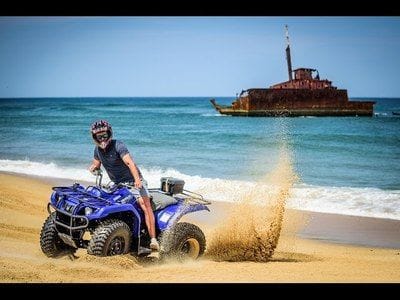 Discover the amazing eco-system that is Stockton Beach. Ride across beautiful sand dunes, catching glimpses of the ocean, bushland and Newcastle. During your tour you will come across the Sygna, a Norwegian freighter that lost its battle with the 1974 cyclone that hit the Newcastle coast line producing 17meter high waves and winds up to 160km.The total experience is 1.5 hours with 1 hour of quad riding, plus 30 minutes of 4WD travel time to and from sand dunes.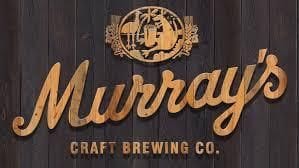 After your quad biking we head to Murrays Brewery.

Don't expect Murray's to ease you too gently into an afternoon of pale fizzy blandness at the bar. Their known for doing two things brewing exciting, quirky and sometimes just plain weird craft beers & cider: and doing it with ridiculous consistency. At Murray's they offer great craft beer, quality seasonal food, local and regional wines and warm hospitality. Our aim is to make your day at Murray's Brewery & Port Stephens Winery a special one and give you plenty of great reasons to return.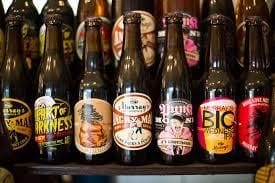 On arrival at Murrays:

You will receive a $30 gift voucher per person to spend on food, drink or spend in their gift shop.
A complimentary Brewery tour at 2.15pm on the day. It's a tour of their on-site Brewery where you will learn lots of interesting and informative beer stuff. Then the best part is a beer & cider tasting at the end.
NB: Suitable footwear must be worn. Open toe shoes or thongs will not be allowed for safety reasons.
Complimentary wine tasting, they are the oldest winery in the region have up to 20 different wines to taste
A free game of Bocce on their beautiful outside court please book ahead of time
Time Line:
9am Pick up Time will depend on where & how many pick ups
9.45am Arrive Quad Bike Kings
12.15 Leave for Murrays Brewery
12.30pm Arrive Murrays
3.30pm Depart for home
4 pax (minimum)
Sedan :
Combo $300 p/person
Shipwreck - $275 p/person

13 passenger Bus (10 pax minimum)
Combo - $230 p/person
Shipwreck - $200 p/person
24 passenger Bus (20 pax minimum)
Combo - $215 p/person
Shipwreck - $185 p/person
28 passenger Bus (25 pax minimum)
Combo - $205 p/person
Shipwreck - $175 p/person