Winter Wine Tour Lunches at Vinden Estate
Posted by limosnewcastle on 26 June 2012
As Winter kicks in there really is no better time to enjoy the open log fires and delicious offerings the Hunter Valley serves up in terms of Winter Reds, with the local varieties of Shiraz, Cabernet Sauvignon and Merlot made to tempt you in the cooler months.
This weekend one of our groups did just that, visiting our friends at Vinden Estate on their day long wine tasting tour, where they enjoyed the glorious Winter sunshine dining on the glass enclosed terrace at Bistro Vinden.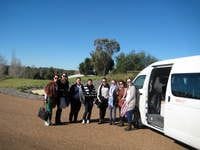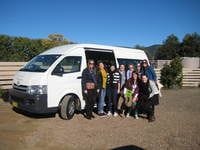 The seasonally changing menu at Vinden, rich in Hunter Valley produce, most of which is from Vinden's own organic on site gardens, really delivers with dishes such as spicy Winter Prawns, Pokolbin Pie with melt-in-your-mouth lamb or a traditional Duck Confit. All of which were perfectly matched with Vinden's premium reds of Rose, Shiraz and Merlot, or for the white drinkers Vinden's robust Sauvignon Blanc, well balanced Chardonnay or floral Verdelho.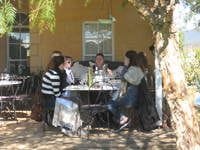 The Team
Newcastle Limousines
Author:limosnewcastle